Storm Damaged Tree Services
Storms can Wreak Havoc on Trees. Call us to Help.
Have Your Trees Been Damaged by a Storm?
We're no stranger to strong winds and chaotic storms in Central Ohio. As such, we're ready to deal with the consequences for the uprooted, broken, cracked, or otherwise damaged trees on your property.
When the storm finally passes and you're able to take stock of the tree damage, it might be overwhelming. Just because the trees are down doesn't mean you have to be down. Humble Roots Tree Care's damage control team will be able to triage the situation upon arrival and determine the best course of action for clean up, tree removal, pruning, and debris extraction.
We are the calm AFTER the storm, let us help you return to normal.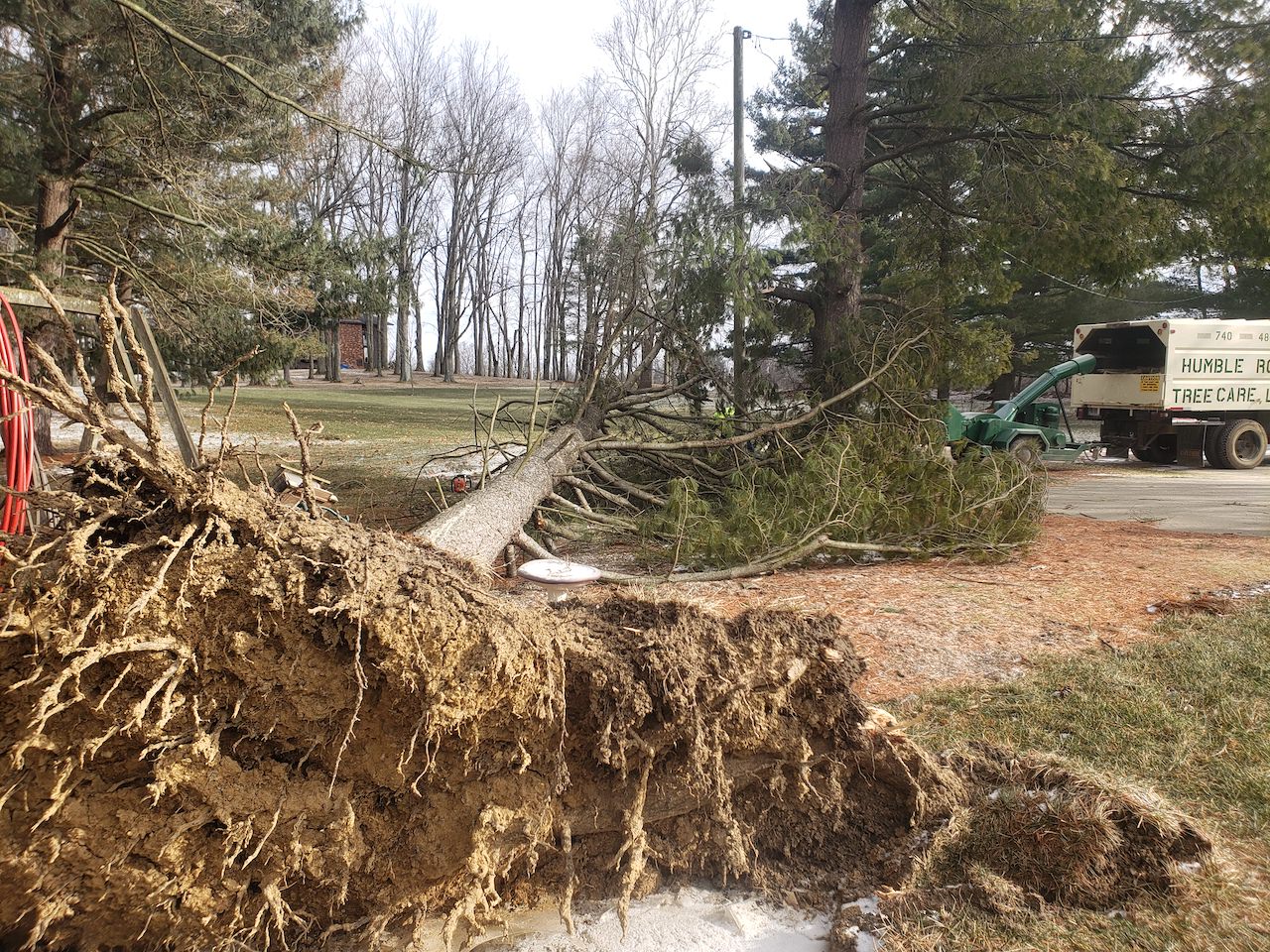 Contact Humble Roots Tree Care!